Project Overview
Fitdog is a company located in Santa Monica that provides services such as dog daycare, classes, training and grooming.
This was a long-term web project that required the design of three different elements — an admin panel, a customer platform with e-commerce capabilities, as well as a full website redesign — and extensive team work. 
I was responsible for establishing the art direction for the product, and making sure that the look and feel of everything was consistent with the already existing Fitdog brand. Working closely with the client, and the UX and UI members involved in the project, I designed most screens present in the different applications.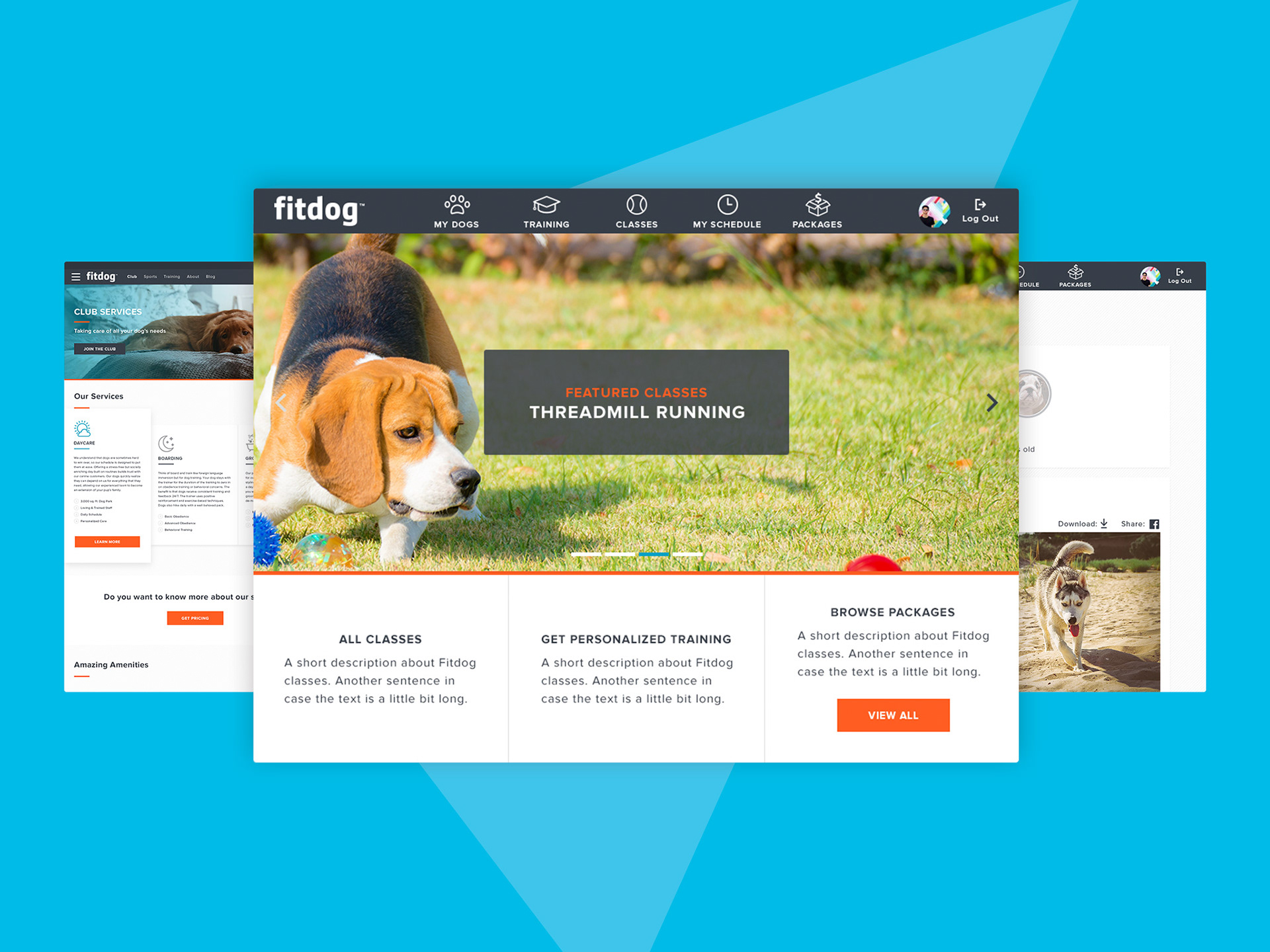 Style Exploration

Since the Fitdog branding was mostly defined at the beginning of the project, my task was to find new ways of using its elements in the user interface to create something new and refreshing. Below are a few examples of design exploration done as a creative exercise that was later presented to the client. I played around with the use of color, suggested a variety of typographic and iconographic approaches, and also explored different layout possibilities. This was a fun process, as it required me to portray the same screens in different ways.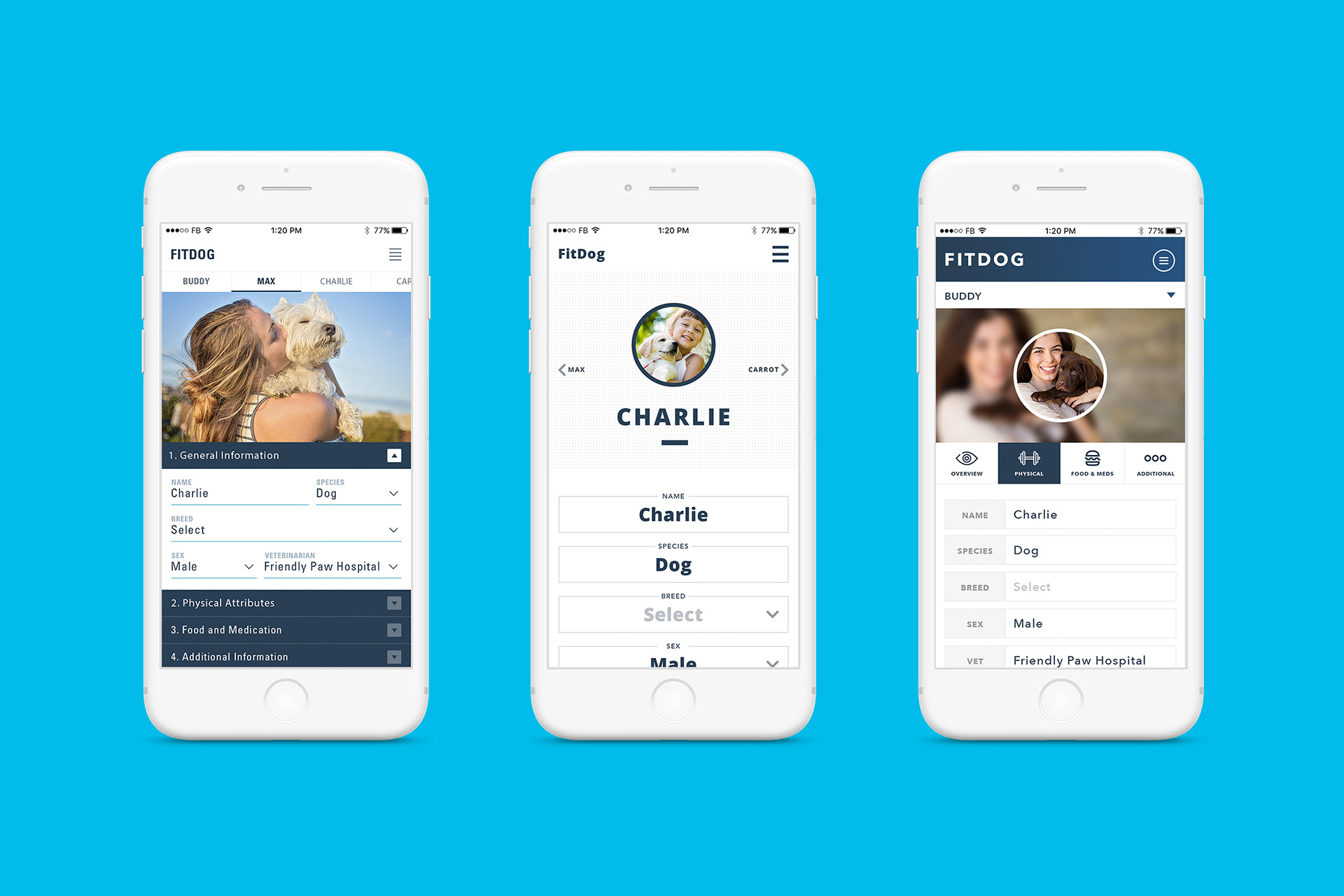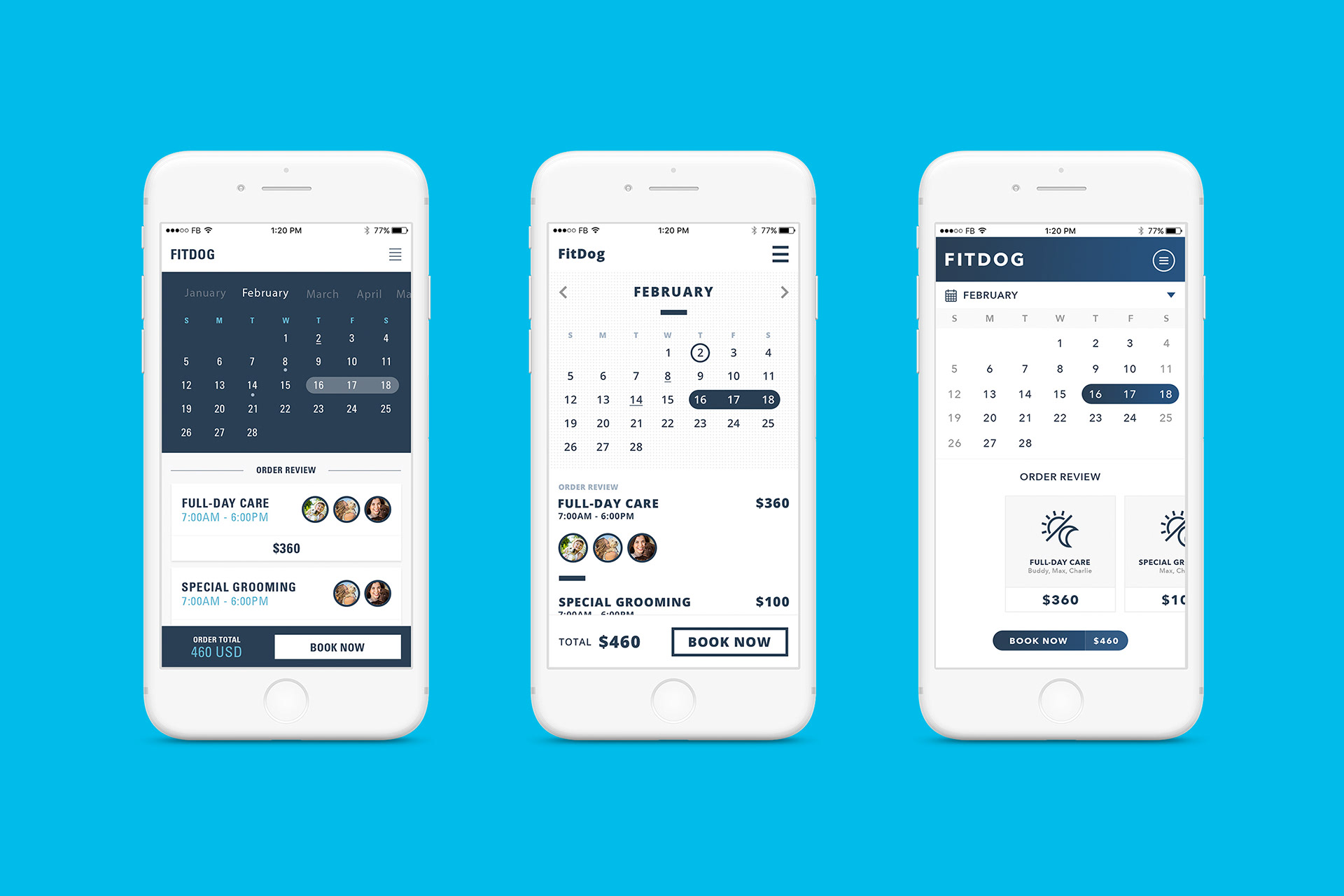 The Challenge
Since this project involved an international team, and more than one designer working on each individual platform, organization and clear communication were indispensable. I was responsible for establishing naming conventions and file organization flows, reviewing designs, and assigning tasks depending on each designer's availability. The extent of the scope made consistency difficult, but the team very promptly worked to address any small hiccups along the way.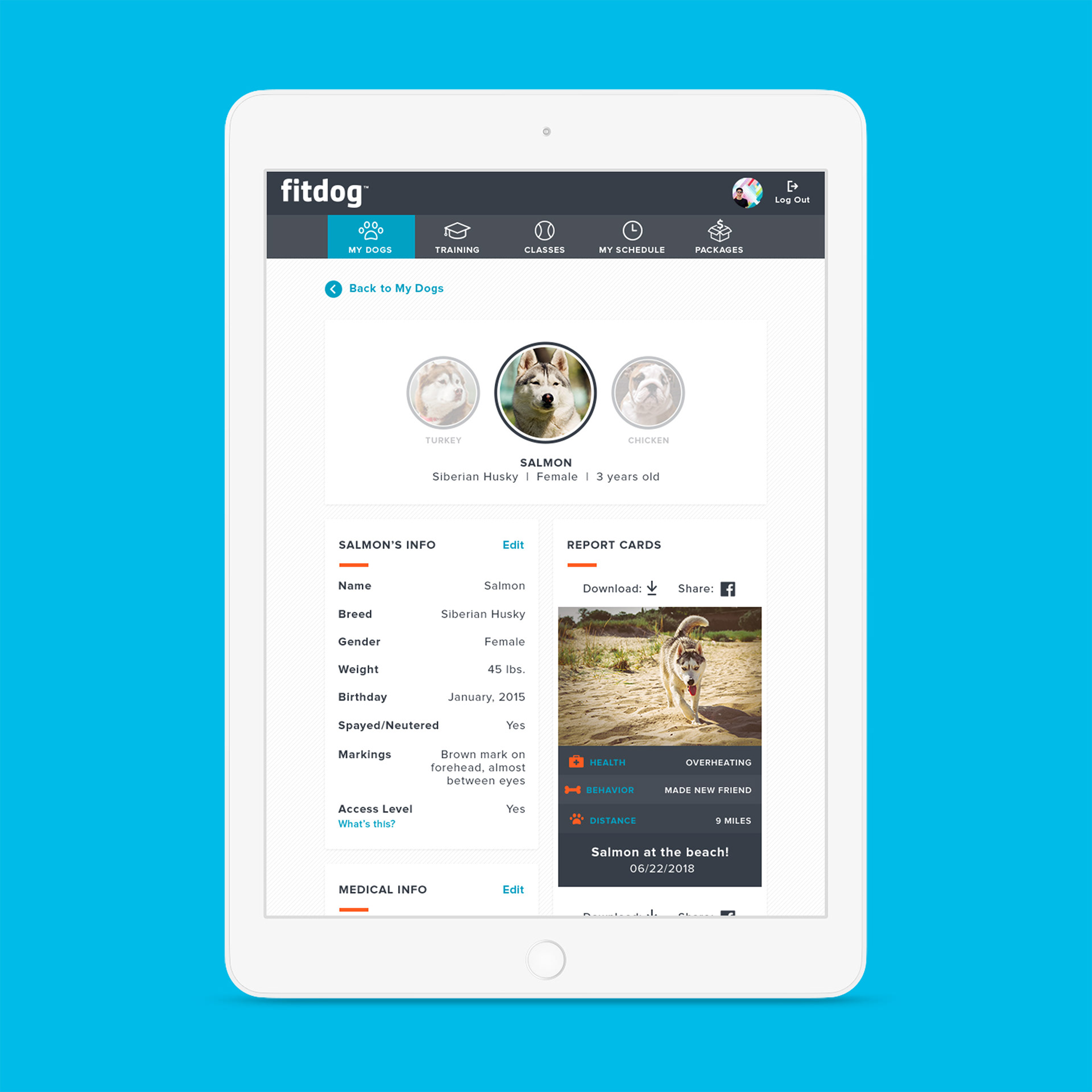 The Final Result
The final result was a set of over 300 cross-platform screens that simplified and automated a lot of the Fitdog class scheduling and purchasing process. Through the admin panel, selected users were allowed full administrative control over creating or removing classes, adjusting training schedules, adding new trainers to their platform, and overviewing client activities. The customer platform allowed users to easily sign up, create dog profiles, and schedule class or training sessions, as well as upload required documents and medical information for their pets. The new Fitdog website was designed to give users a full picture of offered services, pricing information, and clarify any questions that new clients might have regarding the program.